Whether it's for a picnic in the park, a wedding, music festival, or just because – flower crowns or garlands – are one of our favourite ways to add some colour! They're not a difficult accessory to make either, you just need a few key items. You can even use some leftover flowers from your Flowers Across Melbourne delivery!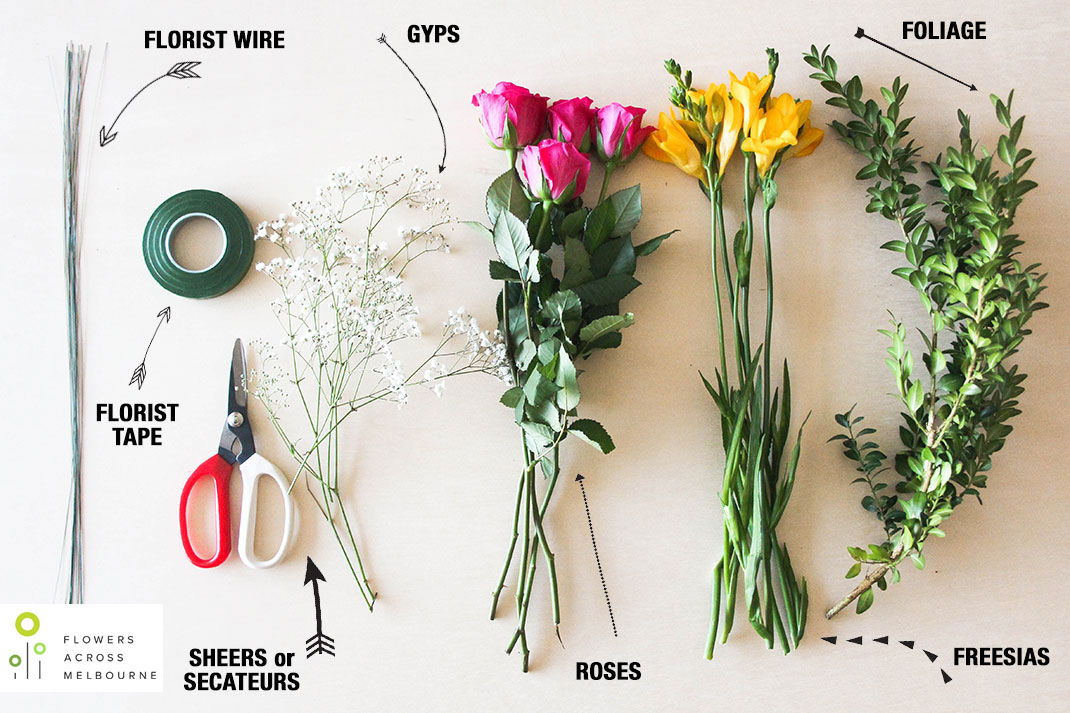 You'll need:
Florist wire
Florist tape
Sheers or secateurs
Flowers!
We recommend some foliage, some statement flowers and some softer, smaller blooms to compliment the bigger ones. In our example, we decided to go bright and bold with roses and freesias (they smell great too!) but you could do pastels, or even just one colour.
Step 1.
Use the florist wire to create a circle for your base. Use your own head to determine how large the circle should be. Then simply wrap the ends around one another to fasten the wires together.
Step 2.
Reinforce the circle and also protect your head from the pokey wires by wrapping the florist tape around the ends firmly.
Step 3.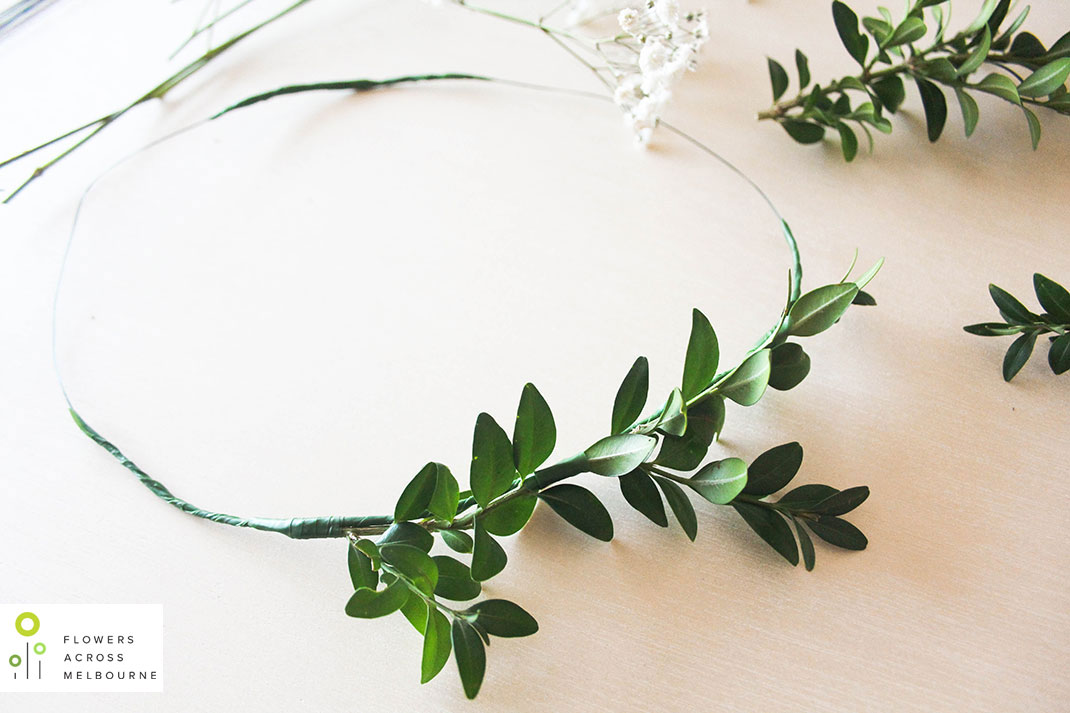 Time to start adding your foliage – see, we told you it was easy! Cut small sections of greenery or flowers off and start taping them to the crown. We recommend securing each piece with tape in at least two spots.
We also recommend doing your foliage first. Continue to add bits of greenery until you have covered the entire crown.
Note: It can also look really cool leaving some spots empty. It's totally up to you and how you want your crown to look!
Change up the direction you have your leaves pointing too, to keep it looking interesting.
Step 4.
Time for the fun stuff! You can now start carefully taping on your flowers. We recommend placing your biggest, most statement, flowers first and then arranging the rest based on how they're looking. You can also stop, pop it on your head and take a look in the mirror at any time, to keep track of how it's looking.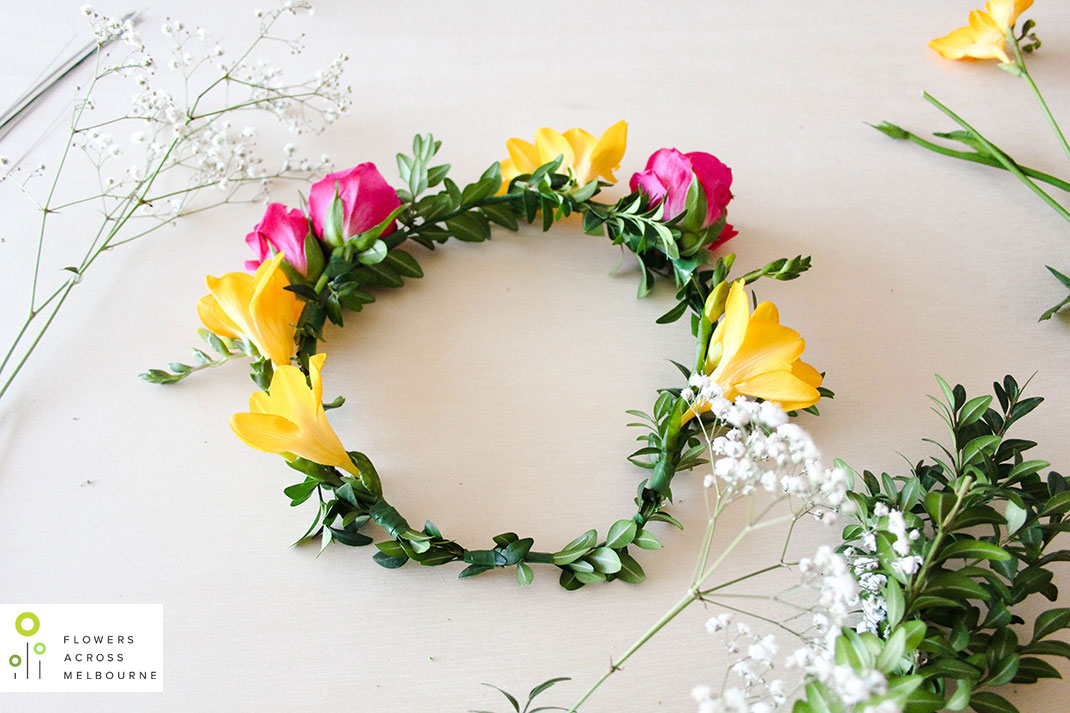 Add in your final touches, in our case, the softer pieces of gyps. Then, tada! All finished.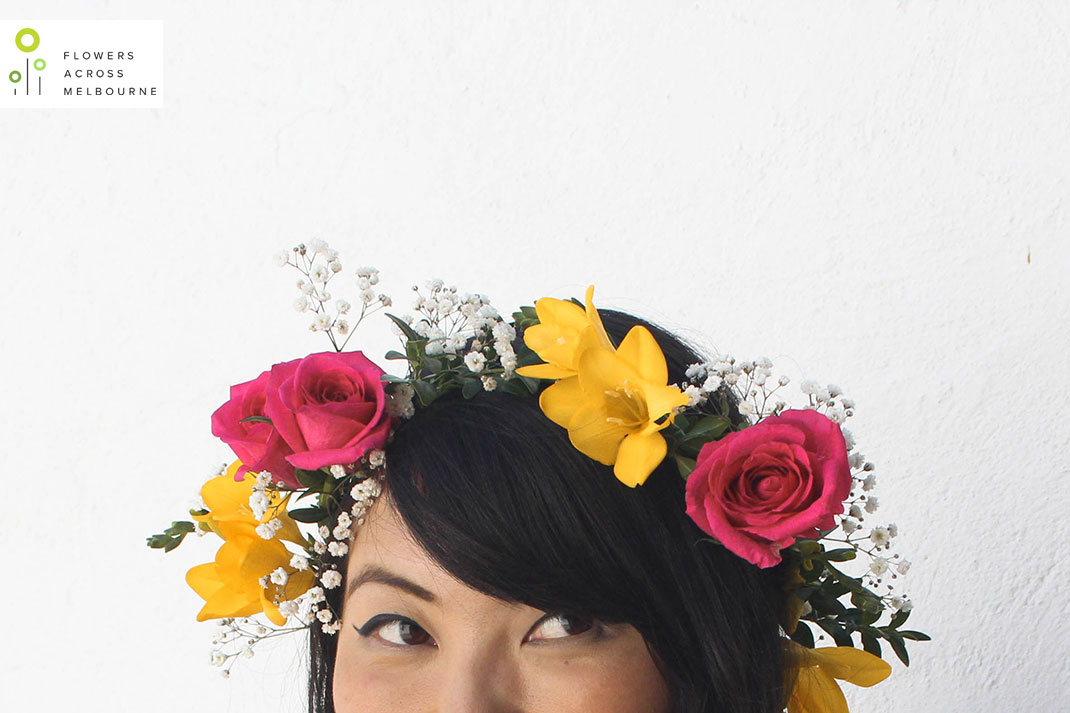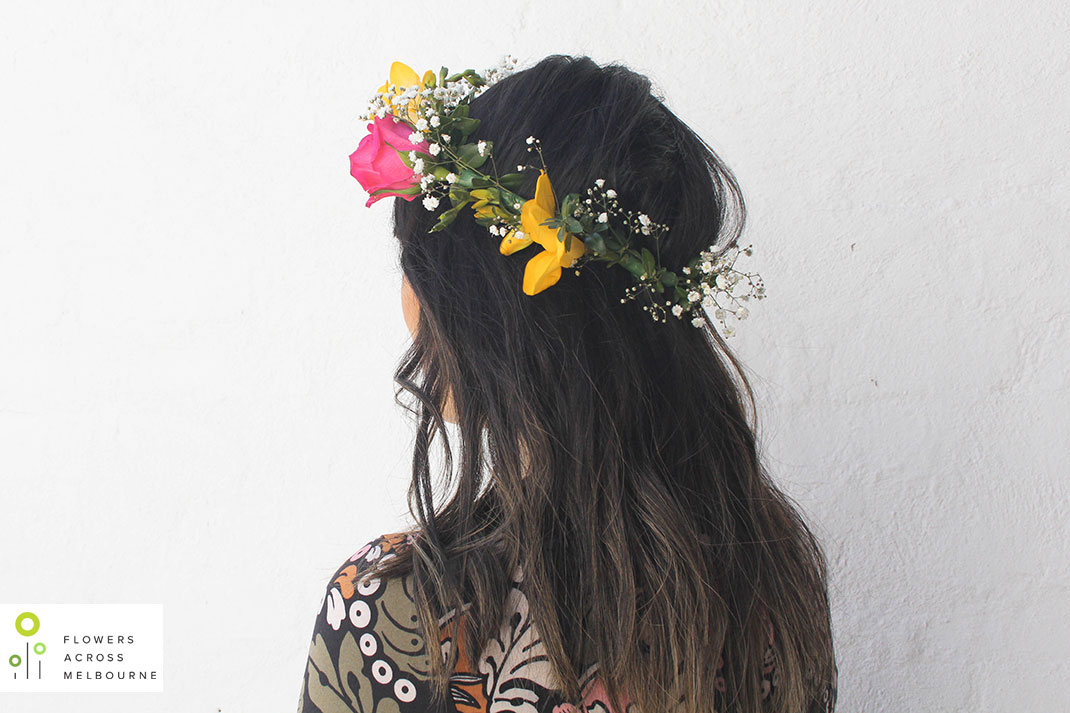 What do you think? Would you ever make a flower crown? What colours and flowers would you choose?